Johnsons Shoes - A Cut Above the Rest - Falls Victim to COVID-19
By Berkley Driscoll
Family-run business Johnsons Shoes has called in the administrators citing the COVID-19 pandemic and subsequent lockdown as "the final nail in the coffin for a business that was already struggling before the pandemic struck, like many other retailers." Rising rents, business rates and increasing competition were also said to have added to the company's difficulties.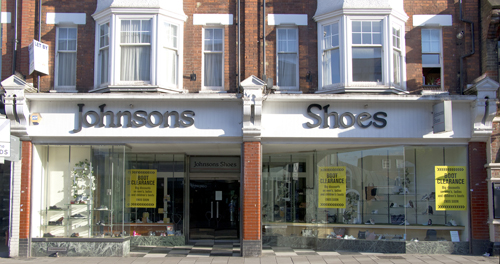 Johnsons' shoe shops are well known in the borough, with shops in Teddington, Twickenham, Richmond and East Sheen (as well as shops in Windsor, Newbury, Staines, New Malden, Walton-on-Thames, Northwood, Beaconsfield and Farnham).
Over the years many of the borough's schoolchildren have been fitted for their school shoes at Johnsons, who were school uniform suppliers to numerous schools in the borough, including Lady Eleanor Holles, Newland House School, St Catherine's School and Jack & Jill.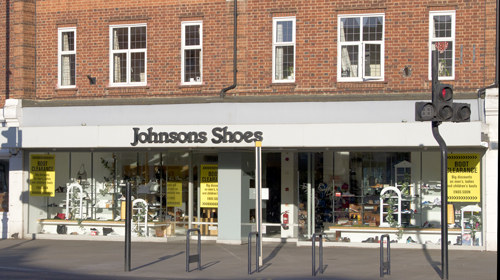 Ham resident Suzanna Smith said "I have been buying shoes at Johnsons since my children - now grown up - were at St Catherine's School. The visit to Johnsons to buy two pairs of shoes - indoors and outdoors - is a memorable experience."
All 145 staff, who are currently on furlough, will keep their jobs while a buyer is sought for the business.
Incorporated on 3rd July 1970, Johnsons should be preparing to celebrate its 50th anniversary; we hope a sympathetic buyer can be found.
Johnsons Shoes, Teddington (top)
Johnsons Shoes Twickenham (bottom)
Photos by Berkley Driscoll
View our complete archive of back editions dating from 11th November 2016 HERE