LGA RESPONDS TO EXPANSION OF TESTING AND CONTACT TRACING ANNOUNCEMENT
Responding to the announcement by the Health and Social Care Secretary of the expansion of the test and trace programme, including prioritising testing for essential workers and care homes, Cllr Ian Hudspeth, Chairman of the Local Government Association's Community Wellbeing Board, said:
"Councils have a unique understanding of their communities and are ideally placed with the skills, knowledge and experience on the ground to help ramp up the level of testing and contact tracing necessary to defeat this disease.
"The Government's expansion of testing should also make use of this local knowledge and expertise.
"COVID-19 is best understood as a pattern of local outbreaks, rather than a national pandemic with a similar impact in every community. To help councils understand where the outbreaks are happening and be able to act quickly to contain them, government needs to share vital and up-to-date data with them alongside other agencies. This also needs to be accompanied by consistent and ongoing funding.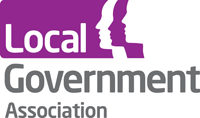 "While the expected nationwide rollout of the NHS COVID-19 app will be useful, there are some areas in different communities where an app simply cannot reach. This is where councils can step in and make the most of their role as local public health leaders, but they need all the tools and resources at their disposal to help do so."
View our complete archive of back editions dating from 11th November 2016 HERE