Britain's Friendliest Street
Cedar Avenue in Twickenham has been shortlisted to be crowned as one of the Friendliest streets in Britain
They are the only street from London to be shortlisted
and are neck and neck with Leeds to win
Vote for them!
A campaign has been launched to find 'Britain's Friendliest Street. Communities that have a 'fantastic spirit', have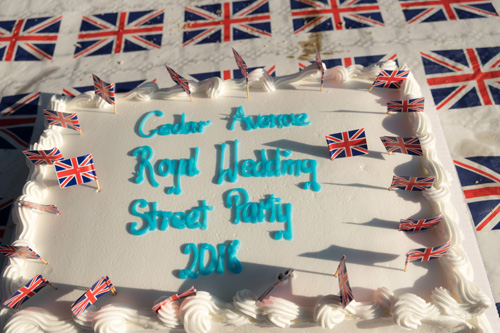 'come together' or even just looked out for one another during the last few months are being encouraged to submit nominations in a hunt for the cheeriest neighbourhood in the country. The shortlist of ten are now looking for votes to determine who is crowned 'Britain's Friendliest Street' and Twickenham needs your help!
A Cedar Avenue resident said "We have an amazing bunch of lovely residents here on Cedar Avenue. We have organised street parties, decorated our houses on Halloween and lit up the street over Christmas.The real community spirit came into action during the pandemic.Those shielding were checked on, weekly shops were made and a weekly gift was given to show they are not alone. If anyone needed anything from garden items to flour a resident would always offer.With a Paramedic, nurse and physiotherapist dealing with Covid 19 patients we clapped for them. To win this competition would be amazing and the posters for the streets would be a constant reminder of what we all went through and the sacrifices we all made during this Pandemic and not to forget that we should continually be kind and show support for each other. Therefore, your vote will be mean more than a vote to the residents of Cedar Avenue!"
The entry for Cedar Avenue states: "Our beautiful tree lined street has around 65 houses the residents of 40 we have in a Cedar Avenue what's app group where we arrange social gatherings, buy/ sell giveaways, a book club, street party's and raise money for charity and local food banks. We have several NHS frontline workers on our street including nurses, paramedics and physiotherapists dealing with COVID patients. Every Thursday everyone comes out to clap For our NHS staff and they are regularly left gifts of cakes on their doorstep. Those shielding in our street get a weekly gift of chocolate, flowers or something similar to let them know we are thinking of them. Despite the size of the street everyone stops to chat and are there for help whenever they can. Your amazing artwork would look great in our street and would be appreciated by all those that live on this street and other streets who walk down our street to the nearby park."
Voting closes Sunday 31st May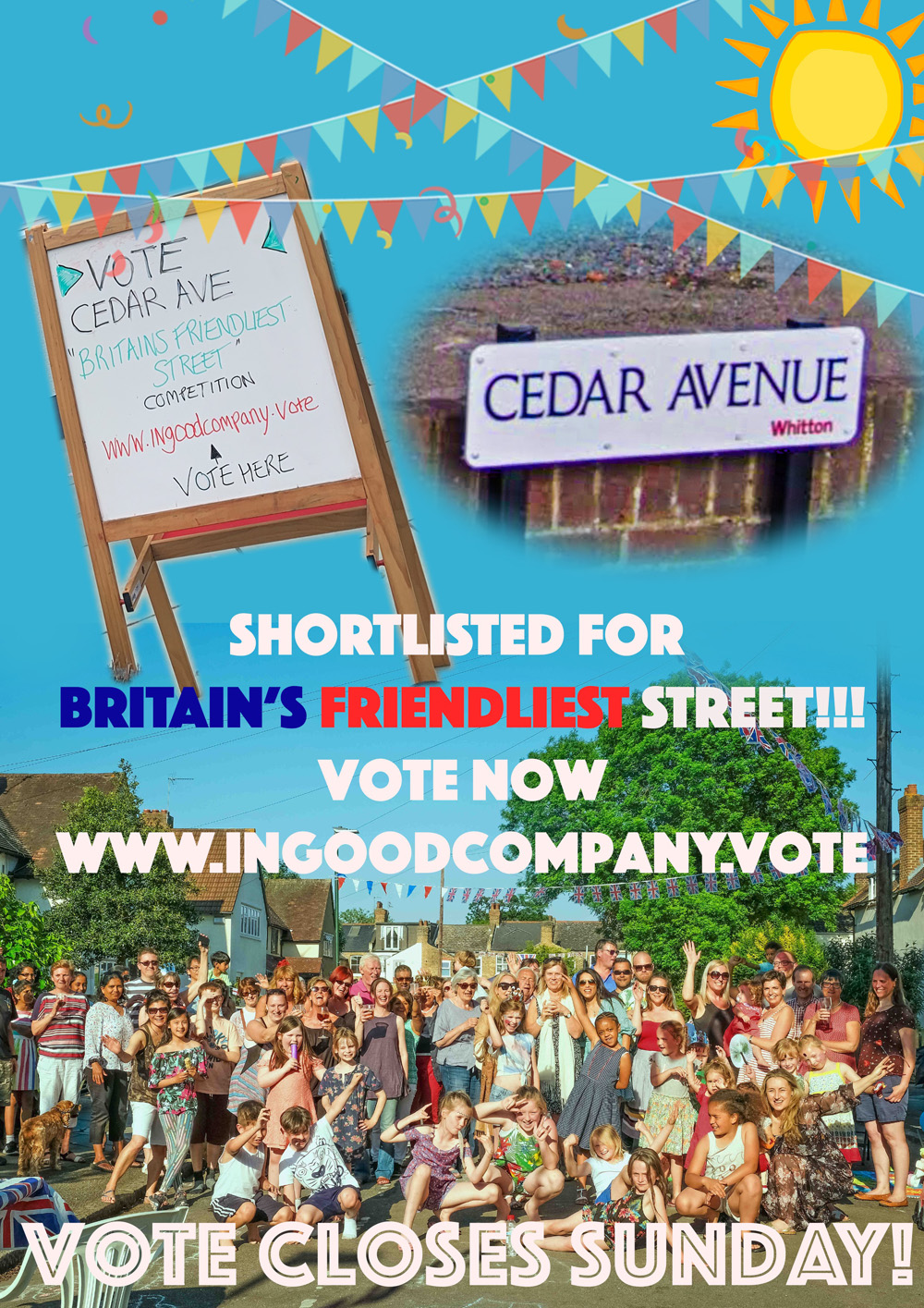 View our complete archive of back editions dating from 11th November 2016 HERE