OPERATION DYNAMO
80th Commemorate Anniversary Cancelled Due to COVID- 19
Dunkirk Little Ship, Princess Freda, was due to set off from Ramsgate with 75 of her compatriots this week to mark the 80th anniversary of Operation Dynamo. The Little Ships assisted with the rescue of British and Allied Forces from the beaches of Dunkirk in late May and early June of 1940.
Every five years since 1965 a commemorative flotilla accompanied by Royal Navy vessels makes this pilgrimage with French and Belgian military vessels also in attendance. This year was to be quite historic as it would be the last return where veterans of the operation would be present in Ramsgate and Dunkirk.
There is a possibility of making the return in 2021.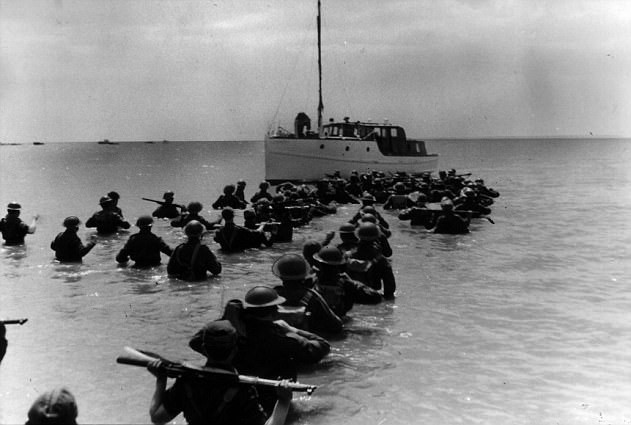 Colliers Launches have been the proud custodians of Princess Freda since 2003. In a labour of love, the family carefully restored her and joined the flotilla in 2005, 2010 and 2015. In 2015, they were accompanied by veterans Michael Bentall and Garth Wright, pictured below. The lady who sits between them is Lauren, a Royal Naval Wren, who currently serves aboard HMS Defender.
With the dignity she deserves, Princess Freda is lovingly maintained but alas due to COVID-19 her days may be numbered and a fragment of our Great British heritage lost. The government lockdown measures mean the effective cancellation of the passenger boat season, financial hardship for Collier's business and difficult decisions around the viability of operating next year.
This is an S.O.S. for help. Please go to their crowdfunding page and DONATE NOW.
www.crowdfunder.co.uk/mayday-river-thames-family-business-sinking

View our complete archive of back editions dating from 11th November 2016 HERE