Anti-Social Behaviour in the Twickenham Green/Strawberry Hill Area
A Chronic Situation for Over a Year
It has come to the attention of the Tribune that LBRuT may be looking at ordering Portaloos for Richmond's parks and open spaces. However, it is not sure that Twickenham Green is on the list. The Parks Department has consistently refused to consider reinstating public toilets on Twickenham Green - sold off by the Council some years ago.
It should be made clear that this is not just a COVID problem. This anti-social behaviour has been taking place for over a year and has been brought to the attention of the LBRuT Parks Department as well as the Friends of Twickenham Green. The LBRUT Parks Department has been sent 10 emails about this situation since July 2019.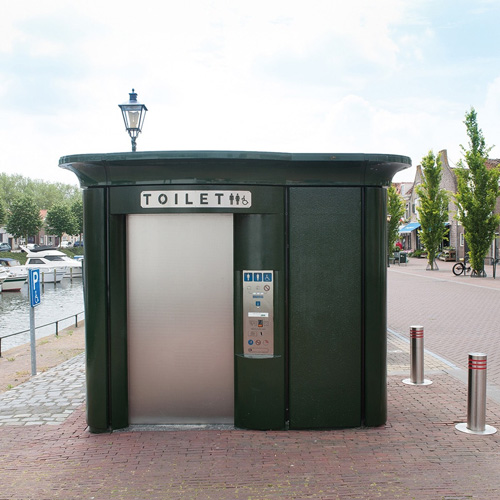 Considering chronic problems with public urination in the local area around Twickenham Green, and spreading into Strawberry Hill, readers will want to know if the Council will reconsider providing toilets on Twickenham Green, or at least a urinal.
It is understood that once pubs are allowed to open, following the COVID-19 lockdown, people will be encouraged use open spaces as beer gardens. In view of the "New Normal" it is imperative that toilet facilities are available to prevent the unhygienic practice of urinating in the street and in the gardens and outside areas of those living nearby.
As we have seen during the last week, in Twickenham (Green) and Strawberry Hill, drinking large quantities of alcohol can cause problems of anti-social behaviour by those who do not have a toilet nearby.
Local residents can only hope that their elected councillors can persuade the LBRuT Parks Department to install toilets on Twickenham Green. This has been a long-standing request by local residents. Almost a year ago on 9th July 2019 David Allister (Parks) suggested that the issue should be raised with ward councillors "as at present we have no plans to install toilets on the Green."
At the time of writing it is understood that at least seven different people have made reports to the police resulting in at least eleven complaints of anti-social behaviour, including threats of violence, in connection with public urination in the Twickenham Green/Strawberry Hill area.
Most people would be outraged that these people are not only trespassing on private property and urinating at will but they also urinate on the walls of Holy Trinity, a Grade II listed church. Perhaps that is why the sudden thunderstorm saved a local resident outside the church from being set upon by urinators last week!
A local resident commented "They don't care - they have no respect."
Next week the forecast is for hot sunny weather, possibly reaching 30°C; what does the council propose doing to ameliorate the issues now?
The Head of Regulatory Services Partnership has issued instructions to organizations selling alcohol which includes the following:
"The Regulatory Services Partnership (RSP) have developed a letter in conjunction with the Borough Command Unit (BCU) with key messages to licensees regarding off-sales. The letter offers support on ensuring businesses are complying with the business restrictions, an offer of advice regarding Covid-19 Secure compliance, requests that businesses providing off-sales act responsibly whilst encouraging their customers to do the same. The letter also includes advice regarding access to customer toilets as there were issues reported to the police regarding public urination."
Furthermore:
It is understood that the following have been approached by the Council to take part in the LBRuT Community Toilet Scheme: Arthur's and the Cricket Pavilion on Twickenham Green. Sainsbury's, opposite Twickenham Green and local pubs: Prince Albert and The Sussex Arms. Signage will be erected on the Green.
View our complete archive of back editions dating from 11th November 2016 HERE