Last Saturday Night on Twickenham Green
By Teresa Read
Local alcohol off-sales on and around Twickenham Green led to a new spectacle last Saturday night   - as pubs opened their doors a much younger crowd congregated on the Green.
Walking along the road next to Twickenham Green I witnessed a young girl of around fifteen propping herself up on a tree and vomiting profusely, surrounded by girls of a similar age.
The noise from these gatherings on Twickenham Green can be heard in local homes and public urination and defecation is evident, continuing past midnight.
This Saturday night there were no Park Marshals visible as there had been for some nights in the previous week or so.
There is no Community Toilet Scheme evident at the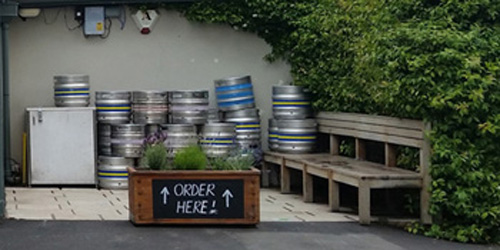 moment; there does not appear to be a sign at Arthur's Restaurant telling its many customers or visitors to the Green that they can use their toilets and Sainsbury's head office has made it abundantly clear that they will not allow customers to use their toilet facilities.
How long will it take the London Borough of Richmond upon Thames to sort out the toilet problem on Twickenham Green? Some local residents feel that it is unfair that the Council is off-loading its toilet problem on to their properties when they pay Council Tax to deal with this sort of thing.
We are still learning about COVID-19 and its transmission; new facts are emerging as time goes on. A question we should consider is the possibility of the virus spreading through the vomit of an infected person, no doubt bodily fluids will be of interest to dogs walked on the Green who are in turn stroked by owners; and what of children playing on Twickenham Green?
However, following a phone call to the Council out-of-office hours on Saturday night and the police at 101, on Sunday residents were treated to a different version of the Green. Sunday on the Green was a vision of a pleasant summer's afternoon with a cricket match and groups of families enjoying the good weather; two Park Marshals were on duty and even a policeman was on foot patrol. But, as evening drew in, the stumps were packed away and the families and Marshals returned home the evidence of urination on residents' properties was back, reminding us that, however pleasant the day may have been, this is an ongoing problem in need of urgent attention and a solution.
View our complete archive of back editions dating from 11th November 2016 HERE