Zoom talk on Marble Hill Park
through 120 years of postcards
6.00pm Tuesday 8th September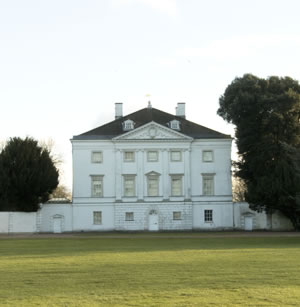 Join Alan Winter (the chap who writes the local history column in our weekly digital newspaper the "Twickenham and Richmond Tribune") on Tuesday evening for half an hour as he takes you for an anecdotal stroll around Marble Hill Park and its environs, illustrated by original postcard images going back 120 years or so.
Local historian, Alan Winter grew up in 1950s on Orleans Road. Marble Hill Park became his back garden and playground. His talk will be focused around Marble Hill and illustrated with picture postcards spanning the whole of the 20th Century.
After a 20-minute talk there will be a Q & A session
To register for FREE click HERE

Marble Hill is being revived. The work will see a house reinterpreted and restored and open 5 days a week for free, the landscape invested, jobs created, renewed sport facilities and lots of events like these. The cost is free but we ask for a suggested donation of £5 to go towards Marble Hill which costs £200, 000 per year to run.



This has been made possible by a National Lottery Heritage grant
Marble Hill Autumn Zoom Lecture Series (Click HERE for more details)

This is a Richmond Environmental Information Centre lecture presented by Marble Hill

View our complete archive of back editions dating from 11th November 2016 HERE